In 2013 Goodfellow Bros., Inc. (GBI) continued its 8 year relationship working with Waste Management of Hawaii at Waimanalo Gulch. In November 2013, GBI completed construction of Cell E8 which will enable the landfill to continue receiving ash from the municipal solid waste incinerator. GBI scope of work consisted of 860,000 CY of rock excavation, onsite hauling of excavated material, crushing and liner system.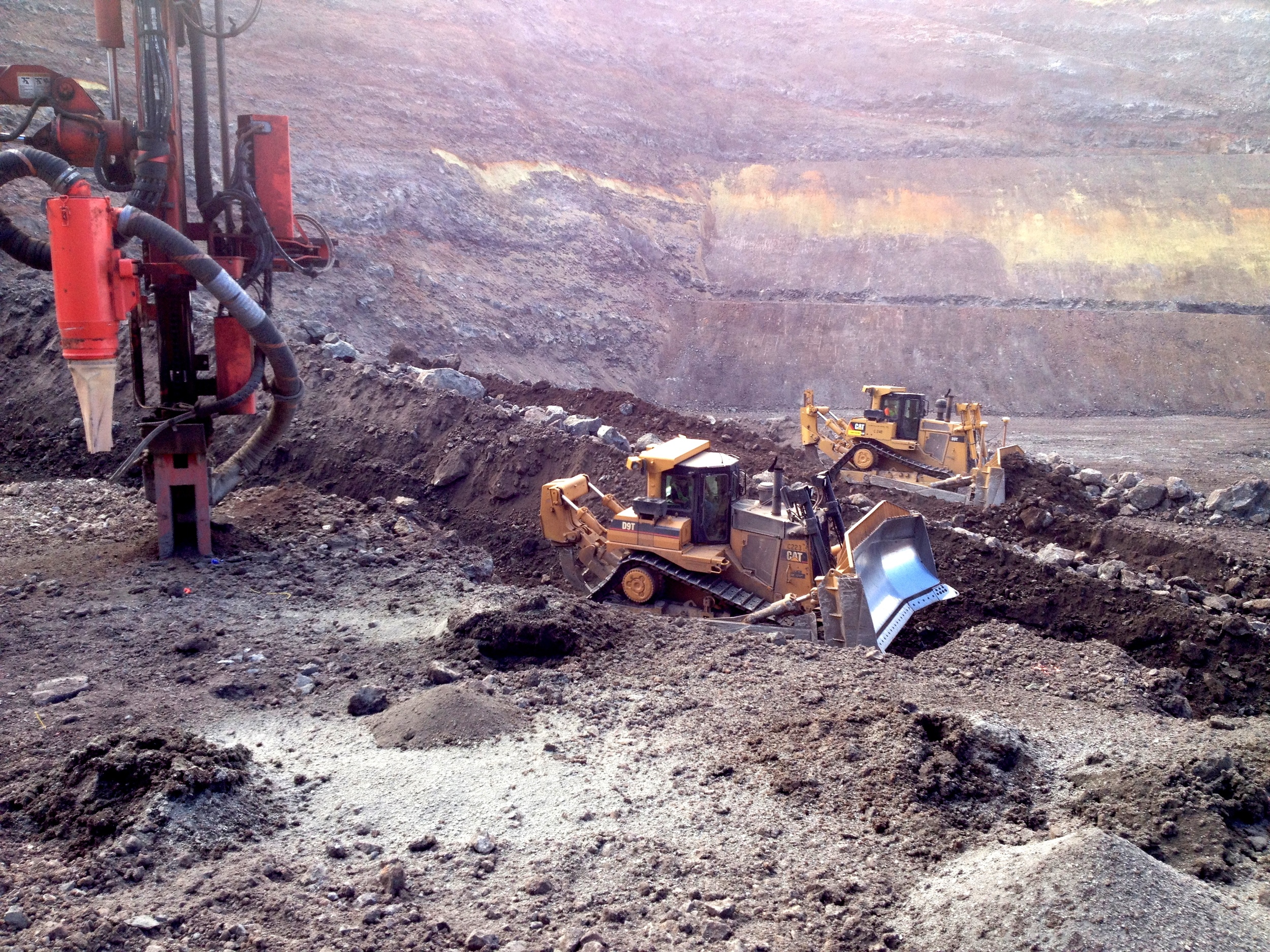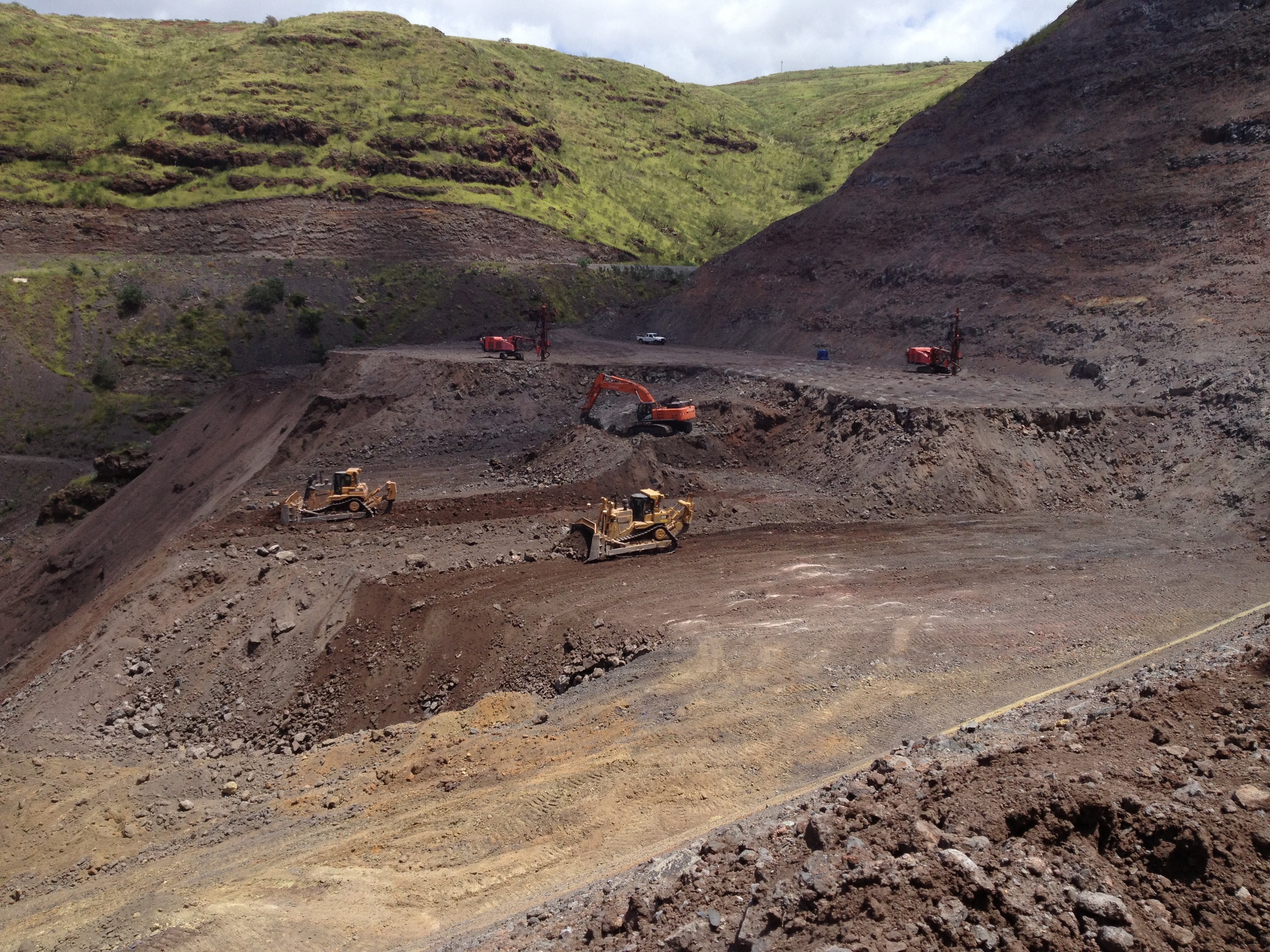 The largest part of the project was to excavate the 860,000 CY of rock from a 400' vertical cut. The typical working area was 60' wide by 200' long. The material was excavated in 24' horizontal lifts and dozed off the face to a truck load out below. Prior to pushing with Cat D9's, the material was drilled and blasted by Blasting Technologies, Inc. (BTI, a GBI company).
To avoid the shower of boulders being pushed off the slope by the D9's, the load out and onsite haul of excavated material took place only during night shifts. GBI "Night Marchers" used Cat 773 trucks to haul to onsite stockpiles.
Once excavation was complete, GBI prepared the grade for liner installation and the associated drainage system. To provide aggregate materials for the Liner System and offsite GBI projects, the crusher produced sand, base course, pipe bedding (#67 rock) and Rip Rap.
Rich McBride's team worked double shift for a year on a high risk project with zero injuries and continued GBI's relationship with a very important client. Excavation of Cell E9 is just now starting.
Project Facts
Project Name: Cell E8
GBI Region: Oahu
Project Manager: Rich McBride
Project City: Kapolei
Client Name: Waste Management of Hawaii
Project Duration: 1 Year
Project Value: $17,000,000
Type of work: Landfill